David Caldwell
Principal Real Estate Broker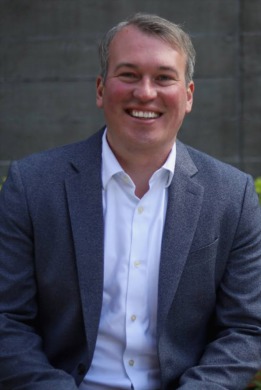 Oregon License:
200701049
I am passionate about helping others live better and learning everything there is to know about life and real estate.  Since 2007 I have worked in real estate in various capacities.  Currently, I lead a small team of agents that sell over 100 homes annually throughout the Portland metro area, advising home buyers and sellers on how to navigate the ever-changing real estate market.   I also work as a business coach for Tom Ferry International the world's leading real estate coaching program where I foster education and skills in helping to implement impactful skills in sales, marketing, and leadership development in coaching clients that then allows them to bring knowledge to their teams and community.
Testimonials
David helped sell our house and it went quick....he then helped us get into a brand newly constructed home and negotiated a marvelous price! He is a hard working, kind man who treats each client like family.
user02334621
David is driven, knowledgeable, honest, personable and easy going. He made the process of buying and selling easy for our family because we knew that every step of the way we were in good hands. I would highly recommend David!
Rachael H.
David is a true professional, and is extremely knowledgable & experienced. He is also incredibly easy to work with. He truly cares about his clients, and has always gone above and beyond, for the smoothest & best possible outcome, for us. He definitely makes this real estate process as much fun as it can be, too. We've worked with him twice, once to buy, once to sell - with great results both times, and if it were POSSIBLE to transport him to where we're now living in Maryland, we'd do so in a heartbeat!! Trust you'll be in good hands with this Realtor.
Priscilla P.
David Caldwell represented my family in the purchase of our home. He demonstrated exceptional service above and beyond the call of duty. Highly recommended as your advocate and resource for information. David always acted in our best interest, and can't say enough good things. David was very responsive and available when needed, and had complete knowledge and understanding of the surrounding market areas.
Harrpert2013
I bought my first house from David, as he was the agent holding the open house when I took a tour. David presents himself in a professional, courteous, and respectful manner. I never felt pressured to make any unrealistic decisions. He demonstrated not only passion for the business, but also knowledge of the industry. David was consistent, responsive, and thorough with each transaction. I appreciate David for his ability to balance both sides of the business, while keeping my best interests in mind.
zuser20170124213853433
More Testimonials