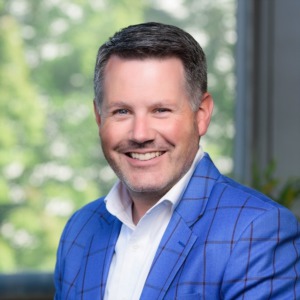 Oregon License:
201006014
Jeff has been a pillar in the National real estate marketing scene since 2007, having travelled the country working with agents on creative digital marketing strategies.
He's been featured on CNN, Huffington Post, Inman News, and several other industry related publications speaking on the topics of copywriting, SEO, and Facebook advertising pertaining specifically to selling real estate.
Jeff takes great pride in all things he touches and now is putting his unique skill set to use for his own clients, helping them sell their houses at top-dollar prices, or negotiating a killer deal on the purchase of a new home.

Previously, Jeff was a project manager at 1000watt Consulting where he helped provide guidance on marketing/branding initiatives for real estate clients across the country.

Prior to serving as a project manager for 1000watt, Jeff was the Marketing Director for M Realty, an innovative Portland area real estate brokerage, and Inman News, a national real estate news publication.

He knows what it means to do progressive marketing within the context of the real estate industry, he understands how to use social media to get results for his clients, and the use of various technologies to succeed in today's competitive real estate environment.

Jeff lives in the Roseway neighborhood in Portland, Oregon with his French bulldog Sophie, and can often be found relaxing with friends while enjoying a dram of whiskey from his vast collection.

You can reach Jeff at 503-780-4596 or [email protected]
Testimonials
Jeff was amazing he was quick with responses and paperwork. He sold our home and helped us purchase another home within 32 days. When I sell again he will be who we call.
Julian & Melissa Quist
Open 11/26 17063 SW Lynnly WAY
Sherwood, OR 97140
Open 11/27 2820 SW Streamside DR
Portland, OR 97219
ARNOLD CREEK / STEPHENSON