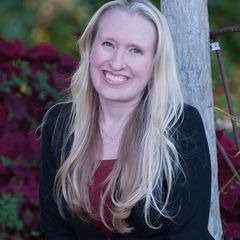 Oregon License:
201003063
Testimonials
Julie was awesome to work with. The home we bought is a dream come true that I am sure we wouldn't have gotten without her guidance, communication and knowledge. Our sale was so easy because she was confident and knowledgable of the local market netting us more than we expected. She is the real deal and you will be in good hands start to finish when you choose to work with her.
10/28/2020 - zuser201601416124912109
"

Professional with the right touch of personal" is how I would describe working with Julie. She found us a home by taking the time to get to know us, understand what we were looking for and worked through the process at our pace. Her personal touch combined with her real estate expertise make Julie an excellent choice when it comes to buying your next home.
01/30/2019 - debrateo
I thought I just needed any agent to show me a few fixeruppers and then I'd buy one. Well, I'm glad Zillow didn't assign me just any agent. Julie is the best! She was very knowledgeable, responsive, and tireless in showing me several properties. She wrote up an offer for me on one that was accepted, and she was there when the inspector pointed out the many problems I hadn't seen. I thought maybe owning a home wasn't meant to be, but Julie had gotten to know my family and suggested some newer homes that she thought might suit us. Fast forward a few months and we're moving into our brand new home that we all love. Thanks Julie!
10/31/2018 - Dave Guglielmi
Julie was very thorough and helpful through the process of helping us find a new home as we moved to the Portland area. We really appreciated her giving us tour of the area to include the schools, parks, shopping areas and local attractions. She guided us through the entire process to make it as stress free as possible.
10/30/2018 - cdpx
Julie is absolutely amazing. We moved here from out of state, and we did not have much knowledge of the area and the housing market. Initially we began our search with a different realtor from a different company which did not work out and left us feeling defeated. I searched online and came across Julie. My first message to her was along the lines of "please help us, we are strong buyers, and just need help, with a baby on the way." I met her I think the same day I left her that first voicemail. She was remarkably kind and understanding and so, so knowledgeable about the area and the housing market. We made a plan and she had me seeing houses right away. We saw probably at least 20 houses. She never left me stranded, she always answered calls and texts, and always kept us in the loop. The house we ended up buying the owners didn't cancel their appointment with their realtor and didn't want us seeing the house because they were packing. Julie, who is an excellent negotiator, convinced them to let us see the house since we were already there. We fell in love with it. We were able to get the house at asking price and she negotiated us a brand-new roof, which was highly unusual for that market. If you truly want someone who is not out to get the most compensation out of you and actually cares about you and your family, go with Julie. You will not be disappointed. She is the best! Hands down. I will use her for all of my real estate needs in the future.
Jessica Ursuy
More Testimonials