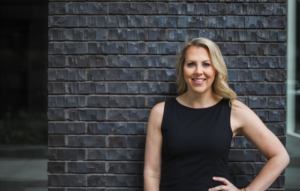 Oregon License:
200508246
Testimonials
Krista was so great helping me find my house. She drove around at all hours of the day to help me look. When we finally found a place she was very quick at responding and getting the best price we could for my house.
amy2110
Krista helped me find and buy my first home. She was proactive throughout the process - sending me listings and showing me homes. She walked me through the process and was dedicated to finding me the best home within my budget. Nearly 10 years later it's still suiting my needs, but I'll call Krista when I'm ready to sell and buy my next place.
zuser20161026094516630
We bought our home during the summer of 2016 in a hectic housing market. Krista took the time to travel down to Salem on several occasions to show us homes. She is a great ally to have by your side when it comes to answering questions and/or making decisions. When we placed our first bid on a home it ended up turning into a potential bidding war. Krista recommended to us not to compete and it ended up being a great decision. A week later there was a listing for a better home in a better location listed for the same price. Hours after the home listed for sale Krista showed it to us. We loved it and Krista was able to put in our offer a few short hours later ensuring we were the first and only bidders. Throughout the sale process Krista was always very attentive to our needs and always provided us with up to date information as it became available. Krista was present at all our inspections to ensure they ran smoothly and recommended a great loan officer who was able to significantly lower our payment compared to who I originally pre-qualified through. In the end I was very happy to have Krista as my agent as she made a potentially hectic and stressful buying experience into a very easy process.
aalefanti
Krista was very patient with us and went above and beyond to find us our dream home. We recommend Krista to everyone who is in need of an excellent, caring, competent realtor.
tengland7
I have known Krista for many years, so deciding to use her was an easy decision. She helped us purchase our first home in 2009 and sell that same home in 2015 (while we were out of state). During our purchasing experience, we had a VERY short amount of time to find a house, so we all had done hours of research. When the day came she blocked us out for 4 days and focused only on us. She was prepared for every appointment and had routes outlined before we even met. Her professionalism exceeded my expectations and gave us detailed updates and definitions (since this was our first experience). If we ever move back to the Portland/Vancouver area, I would immediately call her to help us.
CarolAlcock
More Testimonials