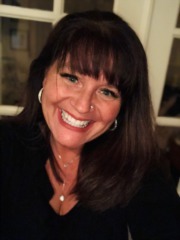 Oregon License:
201242750
Your home is one of the most important investments in your life.  I will use my market knowledge and attention to detail to make your dreams come true.  I am a Pacific Northwest native and believe your home is where your heart is.  Whether you're buying your first home, seeking that dream residence in retirement or somewhere in between.  Let me make your experience nothing less than seamless.  As a wife and family oriented mom of seven, I understand how busy life can can get.  Your home is more than just a place to live, it's where you make life-long memories.  
LET ME MAKE YOUR REALTY DREAMS A REALITY!
Testimonials
Laura was amazing and went above and beyond in helping us find our new home in Sherwood. She always returned calls or messages promptly and made sure all forms and documents were done on time. We would highly recommend Laura!
John & Carmen
Laura Woodcock was cheerful, a good listener, knowledgeable, and fast. I would recommend her services to anyone. More than once she interrupted her family schedule to accommodate me or sellers still in their homes. I am happy to know and recommend her, and thrilled with my new condo
Leslie A
Laura helped me with both selling my existing home and buying my new home. And was able to align the transactions so I seamlessly transitioned from one to the next. She helped me find a home that met all of my needs and more. Once we locked in the perfect place she was so communicative, and I knew what to expect at every step of the process on both properties. I highly recommend working with her. She is not only incredibly professional but also warm and passionate about helping her clients.
Molly H
I can't recommend Laura Woodcock enough! As a first time homebuyer, this experience was very challenging and I had so many questions along the way, and Laura was always there by my side from start to finish. As an added challenge, I was trying to buy a house from out of state. She went to multiple places to do a virtual video for me, then went with me in person to see so many houses in the 1 weekend when I was in town, and then helped me to lock in my final home all completely remotely. She was always available to answer any question and take care of any hurdle that came along, at all hours of the day/night. She even helped me get set up with handling a good portion of the handyman work I needed to get done. She was so patient and easy to work with, and it was truly a pleasure to get to know her both professionally and personally throughout this entire experience. She cares deeply and is so great at what she does. I would highly encourage anyone and everyone to go with Laura for all their house buying/selling needs, you'll be in the best of hands. 6 out of 5 stars!!!
Britt R
Laura has been my rock during this very stressful and scary at times home buying experience. She's ready at a whim any day of the week or time of day to answer questions or get the answers to questions for us and was a warrior on behalf of us on more than one occasion. We are closing today on a beautiful home in the area we so desperately wanted to be in and I'm almost as excited to see Laura hand me the keys as I am to move in!
Lacey W